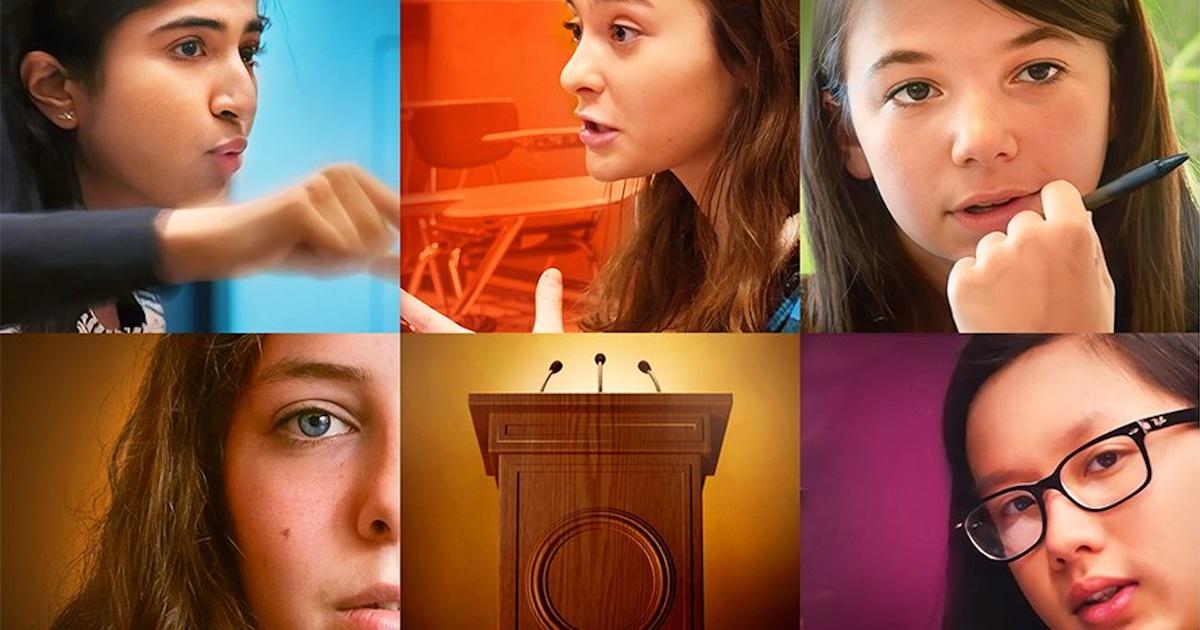 March is Women's History Month. Celebrate Women's History Month by learning more about the vital role of women in American history.
---
Set in the cutthroat, boy-dominated world of high school debate, GIRL TALK tells the timely story of five girls on a diverse, top-ranked Massachusetts high school debate team. They are often talked over, under-represented, and judged differently than their male counterparts, but each girl faces these challenges and shows us the value of speaking up and finding your true voice.
Streaming March 1 on the PBS App
---
Marie Antoinette is just a teenager when she leaves Austria to marry the Dauphin of France. At Versailles, under the complex rules of the French court, she suffers from not being able to live her life the way she wants, under pressure to continue the Bourbon line and secure the Franco-Austrian alliance.
Premieres March 19th, stream the entire season after the broadcast premiere with PBS North Passport.
---
Follow three sisters of an industrialist family in post-war Germany. In a politically, morally and economically destroyed country, these young women reinvent themselves and set the course for their future.
Streaming now with PBS North Passport
---
Independent Lens: Hidden Letters
The bonds of sisterhood, and the parallels of struggles among generations of women in China, are drawn together by the once-secret written language of Nüshu, the only script designed and used exclusively by women.
Premieres March 27th
---
Filmed on Election Day 2020 in cemeteries across NY state, WOMEN AND THE VOTE is a mosaic on the past 100 years of women's political equality, the present moment, and the future. Interviews with visitors in The Bronx, Sleepy Hollow, Auburn, Rochester, and Buffalo intertwine with rich historical elements to generate connections between New York's suffragist legacy and contemporary voters.
Streaming now with PBS North Passport
---
Secrets of the Surface: The Mathematical Vision of Maryam Mirzakhani
Examine the life and mathematical work of Maryam Mirzakhani, an Iranian immigrant to the United States who became a superstar in her field. In 2014, prior to her untimely death at the age of 40, she became both the first woman and the first Iranian to be awarded the Fields Medal, the most prestigious award in mathematics, often equated in stature with the Nobel Prize.
Streaming now with PBS North Passport
---
Discover the stories of five quietly heroic women from Rochester, New York, a city facing serious challenges related to concentrated poverty. Mural artist Sarah Rutherford celebrates these ordinary-yet extraordinary women with inspiring voices by creating large-scale street art murals that show each woman and the invisible work she does to create safe and stable spaces in her community.
---
Her War, Her Story: World War II
Explore the stories of women caught up in World War II, from the American Home Front to Auschwitz Concentration Camp in Poland. Included in this hour-long film are also the personal stories of the incredible women who served in a war that proved women were equal to men when it came to patriotism, service, or in some cases, self-preservation during watershed moments which called for steadfastness.
Streaming now with PBS North Passport
---
American Masters: Roberta Flack
American Masters: Roberta Flack follows the music icon from a piano lounge through her rise to stardom. From "First Time Ever I Saw Your Face" to "Killing Me Softly," Flack's virtuosity was inseparable from her commitment to civil rights. Detailing her story in her own words, the film features exclusive access to Flack's archives and interviews with Rev. Jesse Jackson, Peabo Bryson and more.
Streaming now on the PBS App
---