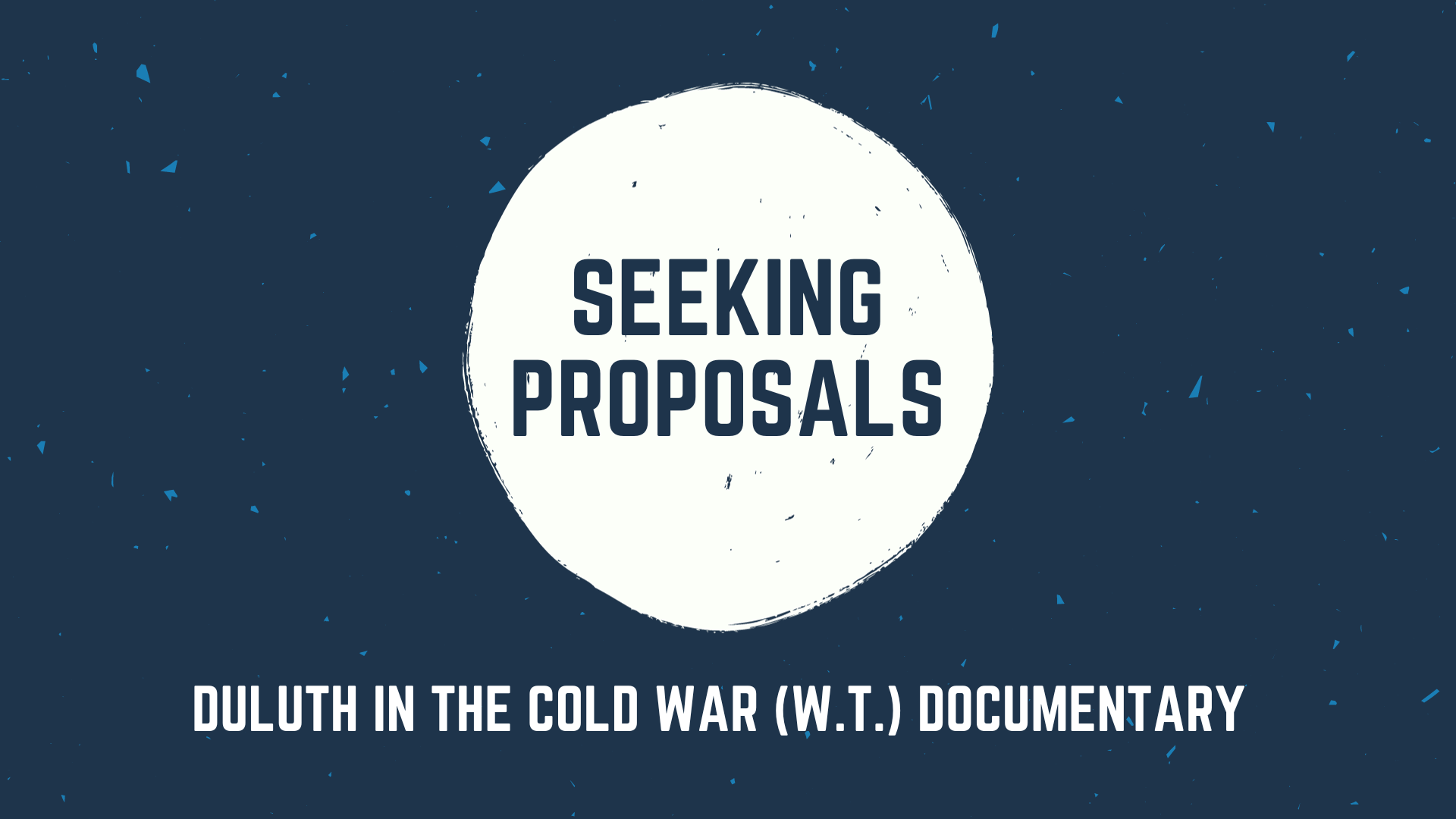 PBS North is seeking an independent producer for DULUTH IN THE COLD WAR (w.t.), a new documentary exploring the major role of Duluth and surrounding towns (like Finland, MN) during the Cold War. Brigadier General Raymond Klosowski joined the 179th Fighter Interception Squadron as a fighter pilot in 1963 – eventually becoming commander of the Minnesota Air National Guard. Raymond will be a key interview for this documentary, discussing the missile sites in our region as well as Duluth's role as an early warning system for nuclear attack. Duluth was an epicenter for command and control to launch aircraft in the case of attack. This documentary will tell that story.
Episode Footprint: 1 documentary – either 1 hour or 1.5 hours
Estimated Release: Summer 2024
Submissions are due by October 15, 2023. Please contact Nina Fredrickson with questions.
Contract Term: November 2023 to September 2024
Contract Amount: $50,000
Responsibilities & Deliverables:
Produce 1 documentary episode based on the topic. Comply with PBS production standards. (Production to be completed in partnership with a station videographer).
Produce a :60 and a :30 series sizzle.
Deliver all programming, marketing, and production management deliverables outlined in the agreement template.
Adhere to the production & delivery schedule outlined in the application. Provide content for PBS NORTH to review and approve at designated stages.