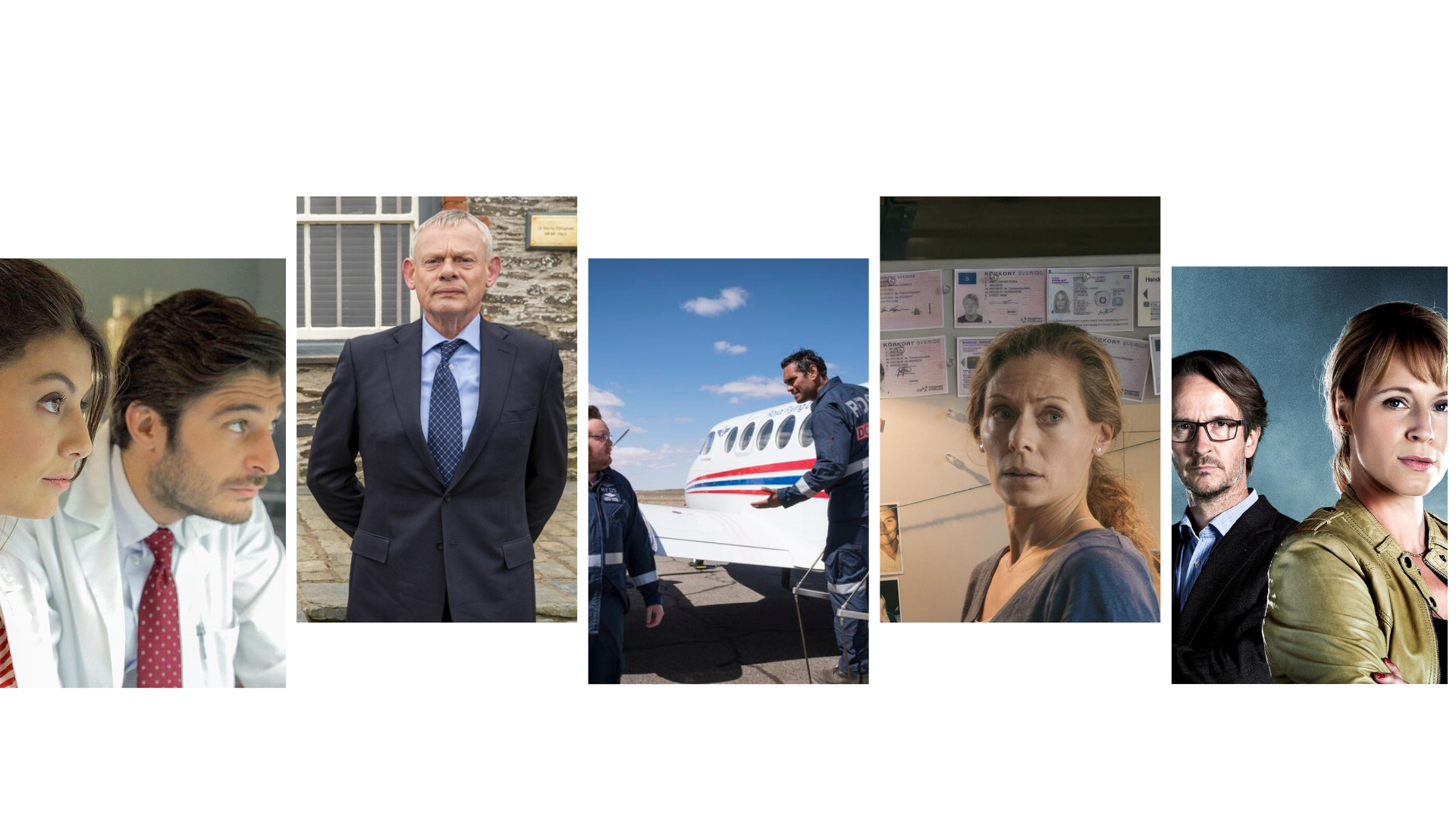 November Passport Highlights
PBS North Passport is an added benefit of station membership. Members gain extended access to more streaming videos. Learn more about this benefit or watch your favorite shows now.
IF YOU WOULD LIKE TO RECEIVE THE MONTHLY PASSPORT HIGHLIGHTS NEWSLETTER IN YOUR INBOX, SIGN UP HERE.
---
Available November 3
Dicte quit her job as a reporter, married Bo, and intends to write a book. But, on an assignment
abroad, Bo is taken hostage and Dicte will do anything to get him back. Slowly pulled in by a series of intense cases involving jealousy, stalking, gambling addiction, and assisted suicide, Dicte's reporting days are far from over.
In Danish with English subtitles
---
Available November 10
Tragedy strikes again and Maria comes face to face with the past she's tried so hard to put
behind her.
In Swedish with English subtitles.
Professor Malcomess has decided to retire, leading to speculation over who his successor will
be; Wally has given Alice a new student to mentor; and the trainees are competing fiercely for a chance to study in Baltimore – Alice is trying to balance all that and her increasingly complicated love life.
In Italian with English subtitles.
---
Available November 17
Set against the striking backdrop of the Carrara marble quarries, this is the story of Brando and his revolt to improve working conditions across Italy. Will love blind him from his mission, or embolden him to push further?
In Italian with English subtitles.
---
Available November 23
Just a year after Eliza left Broken Hill behind, much has changed, with lives at RFDS South East progressing at a rapid rate. The determined team faces some of their most high-stakes challenges to date – in the air, on land, with each other and within themselves – set against the isolation, beauty and brutality of the Australian outback.
Early streaming opportunity, won't be available on broadcast until 2024.
---
Available November 24
After learning that she was kidnapped as an infant, Giovanna travels through Italy to discover the truth about her real family.
In Italian with English subtitles.
Available November 25
Ahead of the Season 13 Call the Midwife Holiday Special broadcast premiere on December 25th, catch-up on streaming the previous four holiday specials with PBS North Passport.
I
---
October Top Streams
---
Already a member but haven't activated PBS North Passport? Click here to get started using Passport. Not a member but want access to these great shows – join us today!
Previous month: October 2023 Passport Highlights