Minnesota Historia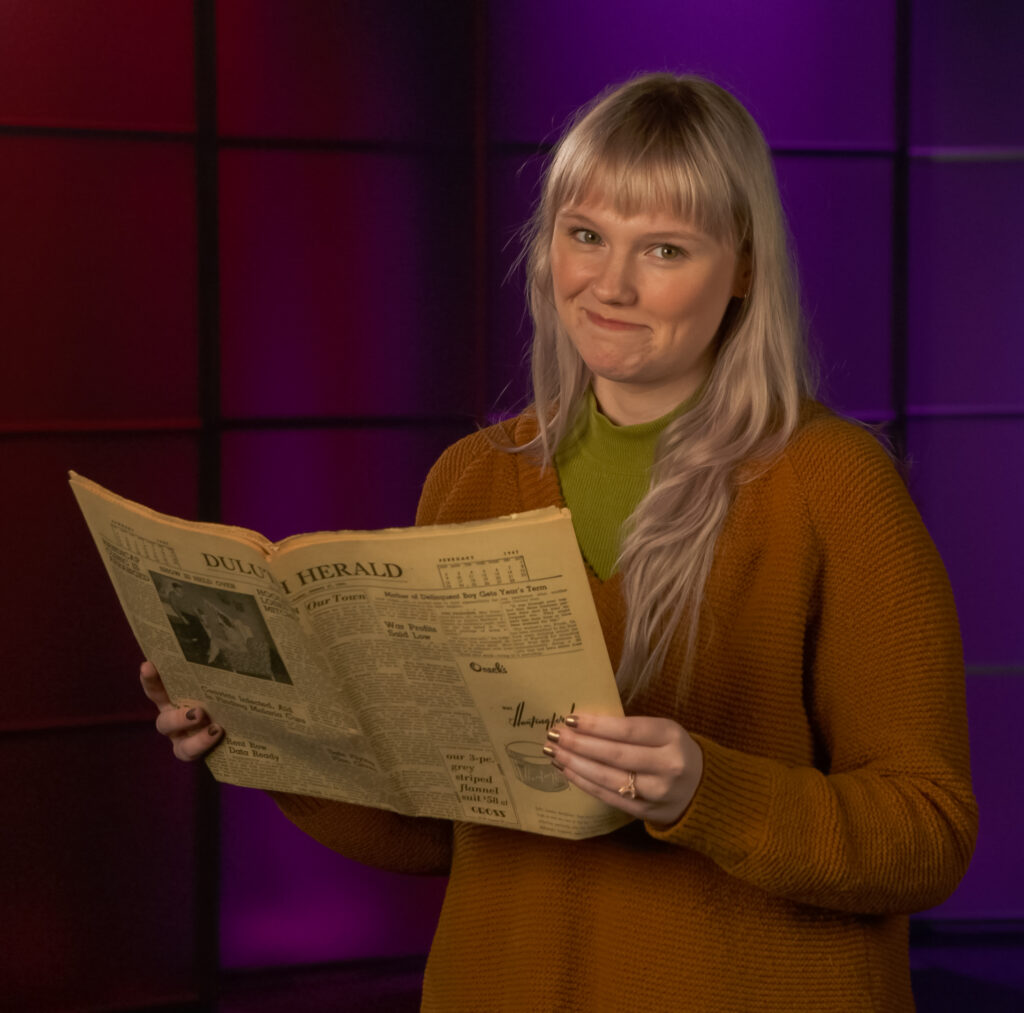 Minnesota Historia is your guide to all things quirky in Minnesota's past. This six-part documentary series is hosted by Hailey Eidenschink, a historian who loves telling stories that show how strange northern Minnesota can be.
Episode 1
Duluth's Doomed Olympics Bid
The idea of Minnesota hosting the Winter Olympics seems pretty far-fetched today, but back in 1932, Duluth had everything it needed: plenty of snow, sheets of ice, and more than a couple of hills. This is the story of an Olympics that never happened in a city that never stopped dreaming.
Episode 2
The Legend of St. Urho
As the patron saint of Finland, St. Urho is famous for casting the grasshoppers out of the country and saving their grapes. Except, of course, none of that ever happened. St. Urho was invented out of thin air in the 1950s by the manager of a department store in Virginia, Minnesota. Learn the hilarious true story behind this whimsical fairy tale on this week's episode of Minnesota Historia.
Episode 3
Superior Shipwrecks
Everybody knows the story of the Edmund Fitzgerald, the most famous shipwreck on Lake Superior. But what are the next five most fascinating shipwreck stories on the big lake called Gitchi Gumee? And is the #2 shipwreck story the scariest thing you'll ever hear?
Episode 4
The Root Beer Lady
Dorothy Molter was the last permanent resident of the Boundary Waters Canoe Area Wilderness. She sold candy bars and homemade soft drinks to paddlers for decades. But there's so much more to her story than root beer. She's become a role model for many people in the 21st century.
Episode 5
Hunting for Ancient Agates
Agate hunting is a big sport in Minnesota. And the Lake Superior agate attracts the most attention. What is it about this gemstone that makes people so obsessed? In this episode of Minnesota Historia, we visit Moose Lake, the Agate Capital of the World, for the Agate Stampede. And we'll provide a few tips for hunting your own agates.
Episode 6
The Chief Buffalo Memorial Project
Chief Buffalo was one of the greatest leaders in Ojibwe history. His story is the origin story of downtown Duluth, Minnesota. But there hasn't been any public art or a historical monument dedicated to him within the city. Until now. One of the memorial project's organizers, Moira (Miri) Villiard takes us on a tour of the Chief Buffalo mural.
---