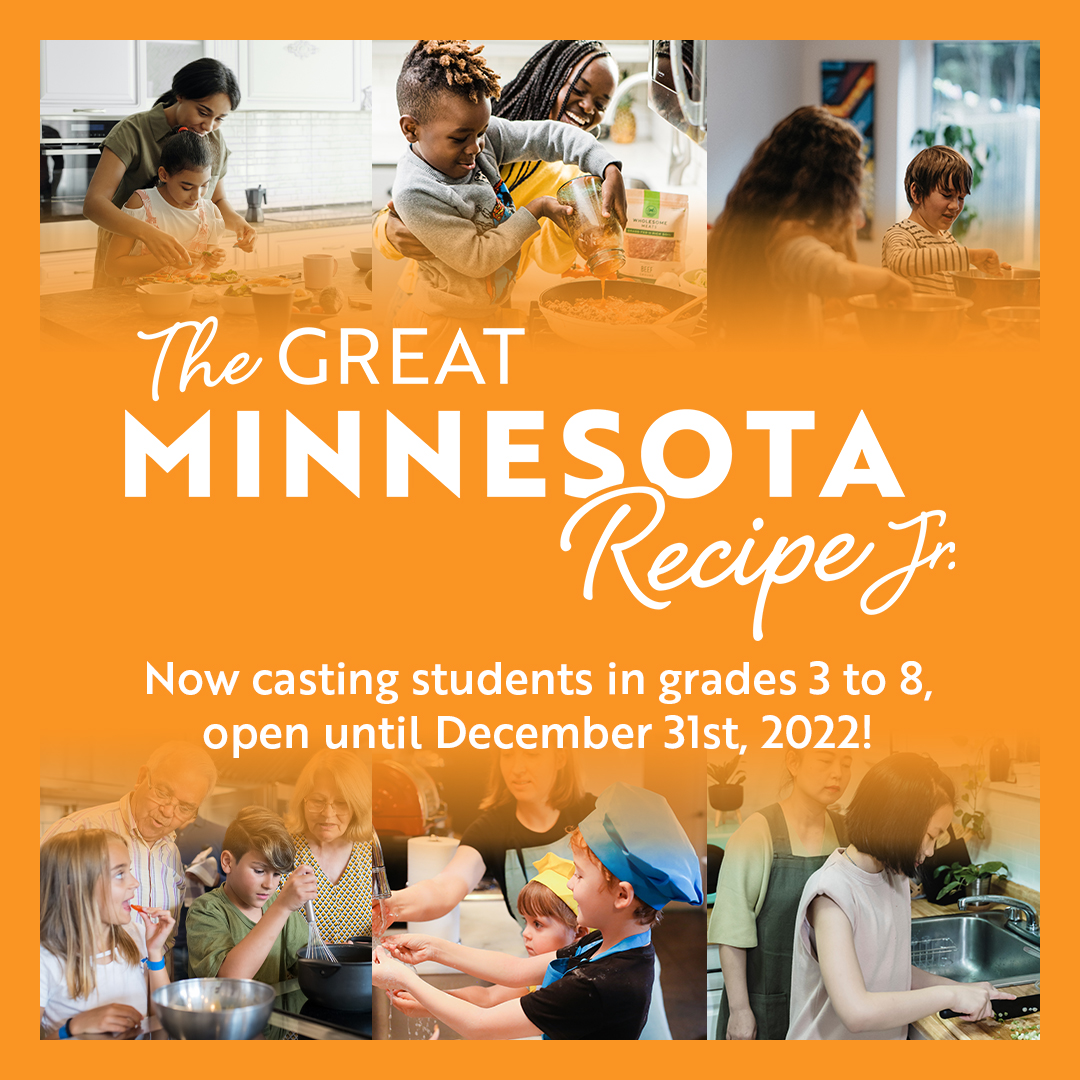 Casting Call
Casting Dates: November 14, 2022 – December 31, 2022
Casting Decisions: by January 20, 2023
Filming Date: February 13, 2023, or February 14, 2023
Casting Ages: Grade 3 to 8
The Great Minnesota Recipe Jr. is a brand-new special that features students from across the Northland in a cooking and baking competition like none other! Like in The Great Minnesota Recipe, three student contestants will share their love of food, cooking, and baking in themed challenges in hopes of being named the winner!
Two specials are being filmed, which means we're casting six students!
Students should be comfortable on camera and have a zest for life! Their adults should be comfortable with their students using ovens, stove tops, knives, and other kitchen equipment on their own. Filming will take place in Duluth on a weekday, either during or after school. Adults will need to be present during filming and will appear on camera as part of the special!
To apply, please create a short video of your student making sure to hit these points!
Who you are, how old you are, what you like to do, and what you like to cook or bake!
If you're unable to create a video, no worries! Fill out this form without a video, and a producer will reach out!