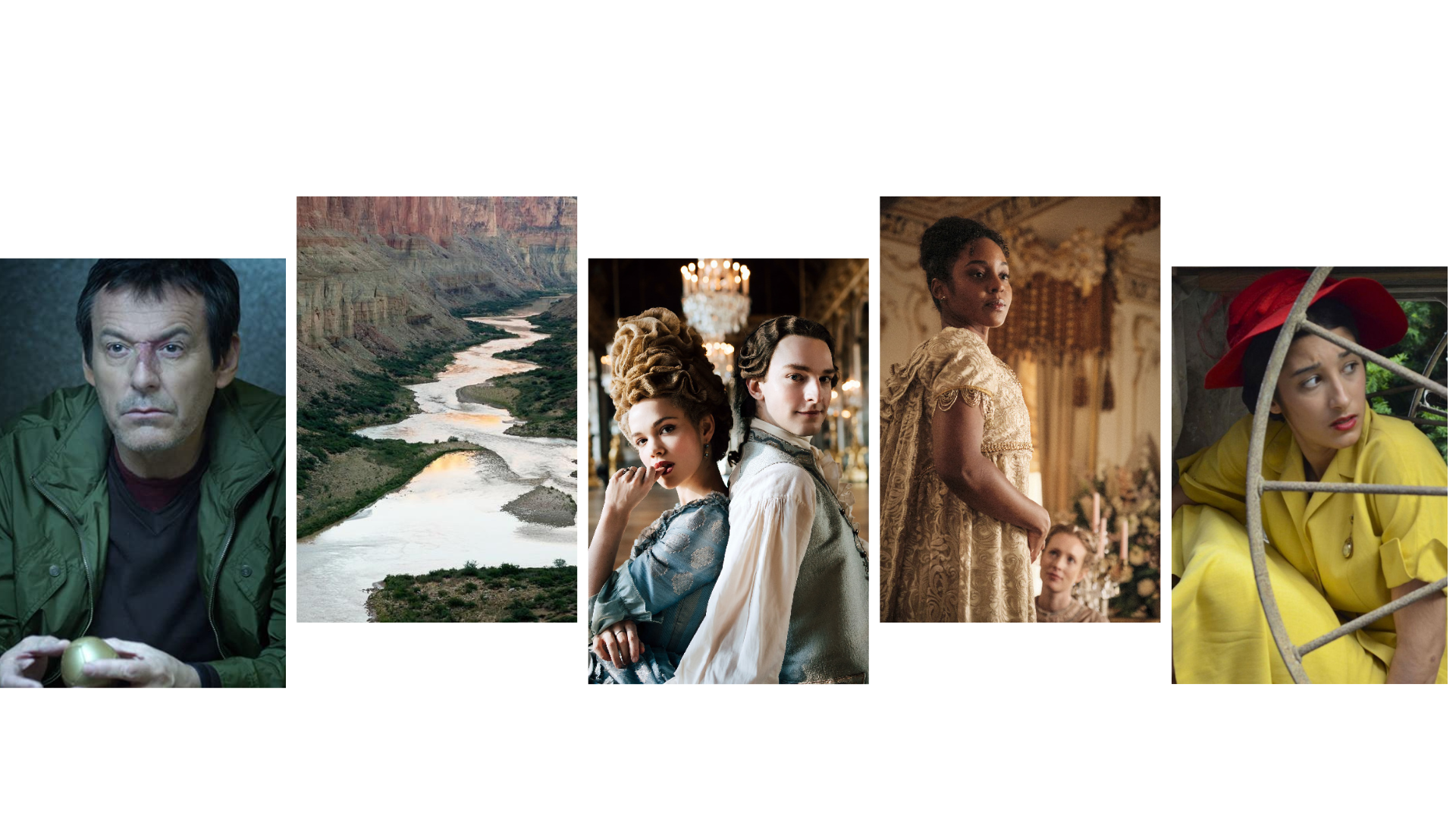 March Passport Highlights
PBS North Passport is an added benefit of station membership. Members gain extended access to more streaming videos. Learn more about this benefit or watch your favorite shows now.
IF YOU WOULD LIKE TO RECEIVE THE MONTHLY PASSPORT HIGHLIGHTS NEWSLETTER IN YOUR INBOX, SIGN UP HERE.
---
Available March 2nd
Susanne faces life in ruins after the death of her daughter. When a client reveals that he's a killer during a therapy session, Susanne seizes the opportunity to avenge her daughter.
Ten strangers are lured to a deserted tropical island – completely cut off from the world – to pay for pasts they tried to bury. Based on Agatha Christie's And Then There Were None.
Ben Marceau left home after her parents forced her to give up a child. Now she's back in her hometown, trying to
reconcile her new life with her past.
In the heart of 1940s Stockholm, rival amusement parks are locked in a decades-long battle – until their young heirs fall in love. Loosely inspired by actual events.
Nina, now a registered nurse, faces a variety of difficult cases as big changes come to the underfunded hospital. And in her personal life, things aren't exactly going smoothly either.
---
Available March 3
Claudio and Silvia Caruana have money, respectability, and a perfect family. But when Claudio is engulfed in scandal, the family has no choice but to save themselves – and flee.
---
Available March 9th
There are big changes ahead for Detective Rocher and his team, while a cold case heats up quickly and hits very close to home.
Police Captain Cesar Wagner is a compulsive hypochondriac, obsessed with his work. His singular, distinctive style
unsettles not only his suspects but also the members of his squad.
Called in to investigate a child's disappearance, the case quickly spins away from Bruhl. Has a crime even occurred? And if so, who is the victim?
---
Available March 10th
No longer with Zelazny & McVay, Chylka divides her time between providing legal advice and drinking heavily. When she takes on a seemingly trivial inheritance case, this could be her springboard back to the top.
Rose Keller is a substitute teacher on assignment in Saint-Nazaire when she meets Lisa. When Rose realizes Lisa's life could even be in danger, she takes matters into her own hands.
---
Available March 16
What do the 1920s, world-famous Perugina chocolate, angora rabbits, and high-end tailoring have in common? One woman: Luisa Spagnoli. Teeming with an entrepreneurial spirit and endowed with extraordinary modernity and creativity, she made her mark in an environment unfriendly to powerful, visionary women.
Leo Mattei leads a special team of investigators dedicated to protecting children, whether they are the victims of
criminal acts – or the perpetrators.
Childhood friends Luna and Sophie are back to cleaning up the streets of Potsdam.
June, a Danish freedom fighter, returns from Syria having fought against ISIS. But while her family waits for her in
Copenhagen, she never arrives – and Philip suspects foul play.
The marketing director of a multinational agrochemical company, an MP and a sick farmer are all caught
up in this high-stakes game of politics, ecology and finance.
---
Available March 17th
Maik and Kevin are back! The two brothers are willing to lie, steal and break hearts in order to get on the next plane to Panama.
---
Available March 19th
---
Available March 23rd
Sarah leads a lonely life until she meets 11-year-old Leo. His father killed in a shootout and a hitman on his tail, Sarah takes it upon herself to protect the boy – from everyone.
Stanley Hillis was a low-level career criminal who enjoyed a meteoric rise to cartel status with impressive illusiveness, unique cunning – and help from the police.
In anticipation of the police unearthing Luigi Baiocchi's body, Rocco goes abroad on what looks like the start of a long exile. However, the digs found nothing. Rocco is in the clear.
Back in her hometown after a tragic mistake that destroyed her career, detective Marianne Desbiens is immediately thrust into a homicide investigation. Meanwhile, her 15-year-old son Billy isn't thrilled with the sudden change but is willing to give small-town life a shot if it means reconnecting with his estranged father.
Step into the halls of the prestigious Berlin hospital, Charite. Home to many of history's great medical pioneers, the fictionalized lives of doctors, nurses and patients become intertwined in this charming, award-winning depiction.
Uros's life is forfeit when he unwittingly kills the daughter of an Albanian crime boss. To protect his family, Uros agrees to become an assassin until his debt is paid.
---
Available March 24th
Dreams, ambitions, and love inhabit the heart surgery department of the Le Molinette hospital in Turin, at the end of the 1960s. The head physician Cesare Corvara creates a team capable of carrying out the first heart transplant in history.
---
Available March 30th
Redemption
After losing his job and his son Ettore's respect, Valerio isolated himself from the world. Now Ettore is dead, and almost everyone is sure it was suicide – but not Valerio.
The Room
Yago Costa, with his uncommon intelligence and subdued personality, was a legendary investigator – until he committed murder. Now in prison, he aims to tell the world why he did it.
The Truth
A young woman appears in a coastal city claiming to be a girl who went missing a decade earlier, but her account leaves many questions unanswered.
The Chalet
A peaceful village in the French Alps becomes the backdrop for a brutal murder, profound paranoia, and an unraveling dark past.
---
Available March 31st
When the body of a young woman is found in a seaside cave, Lieutenant Monica Ortiz comes to Neboa
to investigate. The locals already know the killer: the legendary Urco.
---
February Top Streams
---
Expiring Soon
Enemy of the Reich – The Noor Inayat Khan Story
Expires: March 16th
American Masters: Charley Pride, I'm Just Me
Expires: March 21st
Expires: March 21st
American Anthems – Life is Sweet
Expires: March 23rd
Expires: March 23rd
Expires: March 26th
Expires: March 26th
---
Previous month: February 2023 Passport Highlights