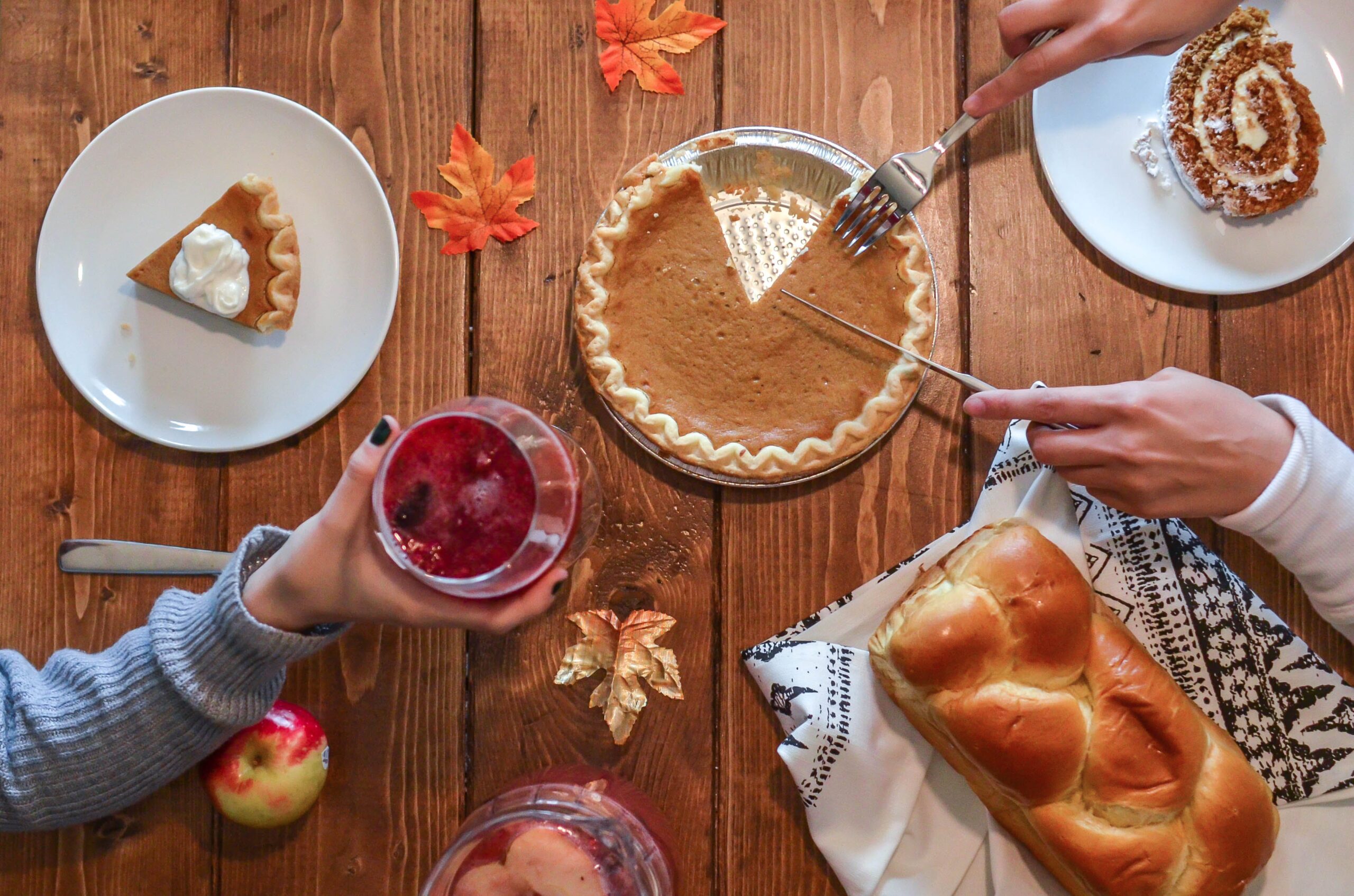 As the air turns crisp, our thoughts turn to the upcoming Thanksgiving holiday. This special time of year is a time to reflect on the things we are grateful for, to spend time with loved ones, and to enjoy the bounty of the harvest.
This year, PBS North is pleased to present a special Thanksgiving playlist that will explore the history of the holiday, the importance of giving thanks, and the many ways that Americans celebrate Thanksgiving today.
Stories from the Stage Giving Thanks
Favorite stories about Thanksgiving, the holiday that has us giving thanks. Lani's cooking mistake becomes a family secret; Melanée tests her adulthood through the ultimate challenge: the Thanksgiving turkey; and Matthew gathers his courage to stand up to his girlfriend's tough-as-nails dad. Three stories, three interpretations of GIVING THANKS.
A Home for Christy Ross: Thanksgiving
In the Colorado Rockies, TV chef Christy Rost and her husband Randy purchased their dream home – an 1898 historic house in need of extensive restoration. Join Christy in this blend of holiday cooking, decorating, history, and highlights of "Swan's Nest's" restoration. It's a celebration of home and family.
Cooking with Brontez – Bachelorette Thanksgiving with Juanita More
Cooking Thanksgiving for just one or two this year? We have you covered. In this special holiday episode of Cooking with Brontez, host Brontez Purnell joins San Francisco drag legend Juanita More in her remarkably cozy Tenderloin kitchen where the two friends share recipes for a unique and tasty bachelorette Thanksgiving.
How to Cook Thanksgiving Dinner on a Budget
Many Americans are preparing for Thanksgiving dinner, but food prices are high on everything from turkey to staples like butter and flour. Stephanie Sy recently spent a day in the San Diego area following one food blogger making her holiday meal on a budget.
Holidays with Inspire! – Thanksgiving Traditions
History of America's Thanksgiving Holiday and the Topeka Community Thanksgiving Dinner. Plus decorating and baking tips.
Available with PBS North Passport
Cook's Country Thanksgiving, Simplified
Host Julia Collin Davison makes One-Pan Turkey Breast and Stuffing, and Toni Tipton-Martin enters the dressing versus stuffing debate. Ingredient expert Jack Bishop shares tips for buying turkey, and Christie Morrison makes Pear-Cranberry Chutney from the Recipe Box. Lawman Johnson makes Roasted Butternut Squash and Apple.
How She Rolls Thanksgiving
The Morey family puts together an annual outdoor feast on the barrier islands. This year, Carrie shows us how she prepares oyster pie with her aunt, makes a mess with a British guest, and passes a family recipe to her youngest daughter, Sarah. Then, on the bluffs over the river, under mossy oak trees, the family gives thanks.