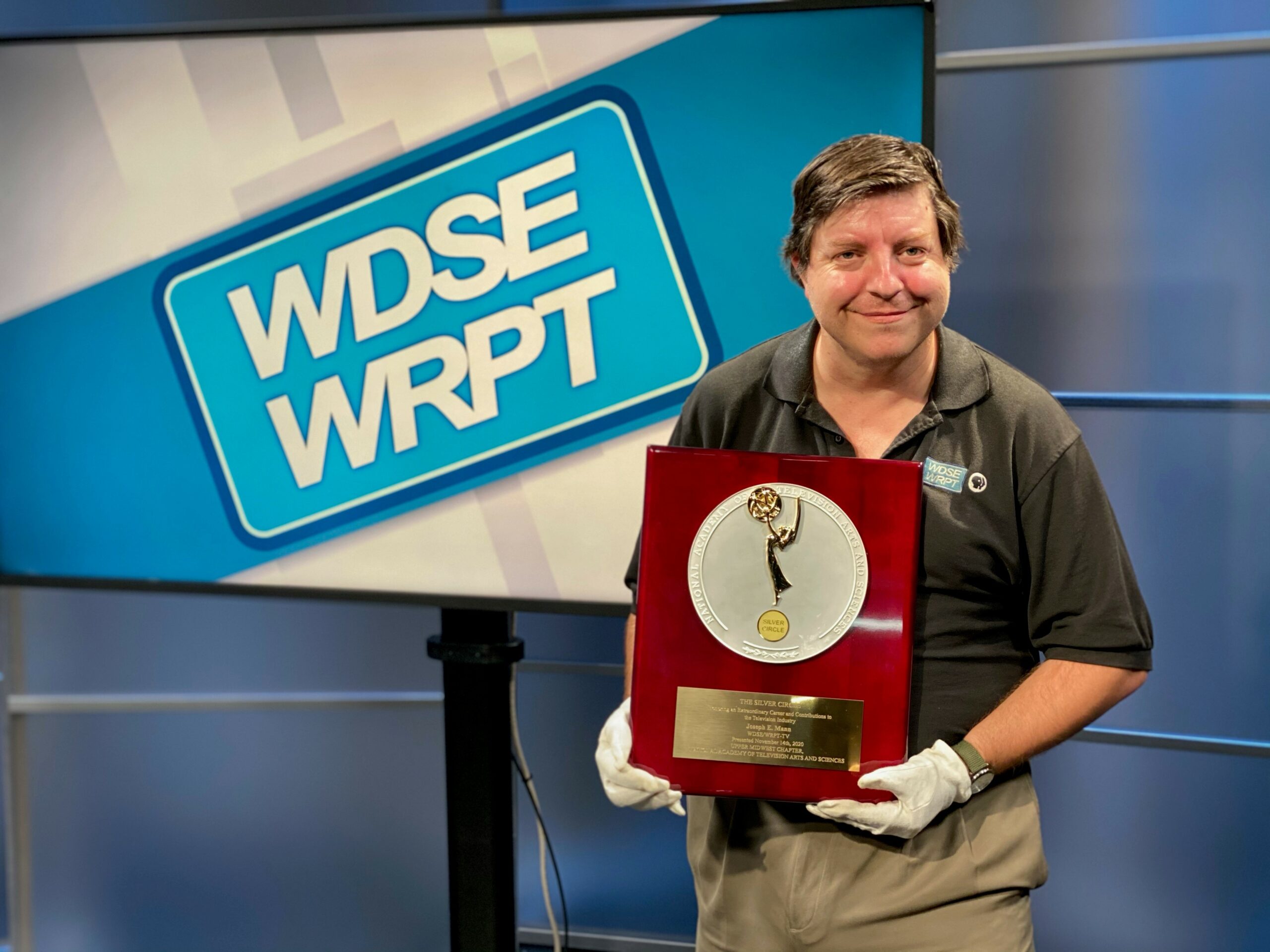 Today is a difficult day at WDSE WRPT, as we remember and celebrate the life of Joe Mann, long-time Production Assistant and Floor Director at the station. Joe passed away Wednesday evening at the age of 49.
Joe began his career at WDSE in 1996 and has been part of thousands of live and pre-recorded programs over those years. His contributions include operating studio cameras and floor-directing countless Almanac North, Doctors on Call, Great Gardening, WDSE Cooks, and Membership Pledge programs during his 26 years at the station. Viewers and members may not have seen him on screen, but his steady, reliable presence behind the camera was vital to these programs. 
In 2020, Joe was inducted into the Upper Midwest Emmy® Silver Circle Class of 2020, an honor that recognized him for his 30+ years in the television industry.
Any of us would be hard-pressed to find another with Joe's passion for creating great television. His friendship, humor, and arduous work ethic will be deeply missed, not only by those of us who have worked with him at WDSE-WPRT, but by countless friends and colleagues throughout the broadcast industry.