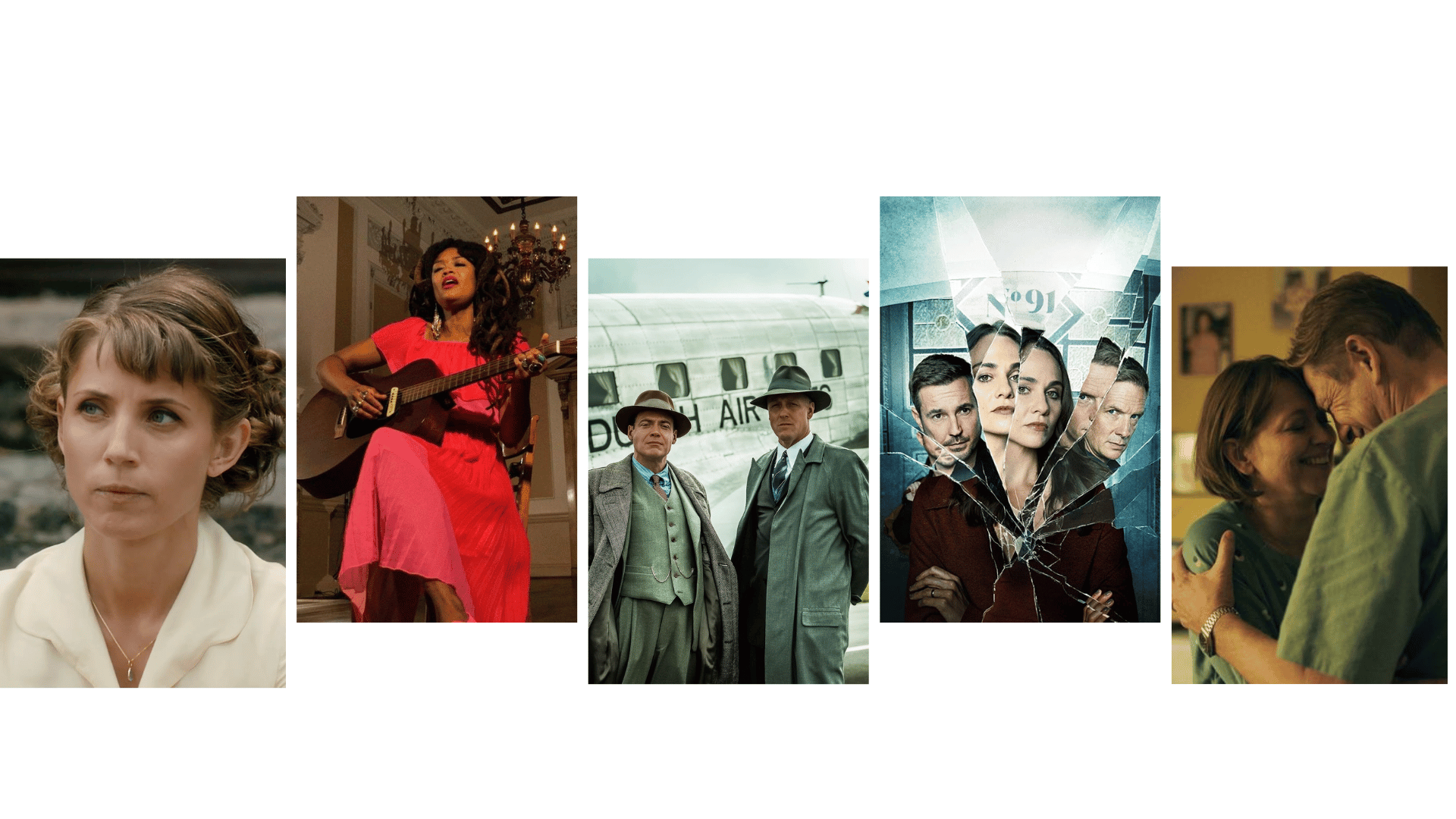 May Passport Highlights
PBS North Passport is an added benefit of station membership. Members gain extended access to more streaming videos. Learn more about this benefit or watch your favorite shows now.
IF YOU WOULD LIKE TO RECEIVE THE MONTHLY PASSPORT HIGHLIGHTS NEWSLETTER IN YOUR INBOX, SIGN UP HERE.
---
Available May 4
Based on Maria Lang's crime novels, this series highlights the magic beauty of Bergslagen, Sweden as grad student Puck Ekstedt and Professor Einar Bure, along with police superintendent Christer Wijk, endeavor to catch the killer. They find that the murderer is always "one of us" and all prove to be crimes of passion.
Passionate aviation pioneers Anthony Fokker and Albert Plesman manage to make the Netherlands an important player on the world aviation stage during the interwar period, despite their differences and mutual struggles.
Young police officer Angele's solo investigation into a death in a psychiatric hospital shakes her grip on reality. Will she be able to trust her own mind?
---
Available May 5
The Articulate Hour makes sense of big ideas. Through conversations with artists, scholars, and other great creative thinkers, we explore our complex world through a lens of arts, culture, and science.
---
Available May 15
Our House
Our House tells the story of Fi Lawson, who arrives home one day to find a family of strangers moving into her house – and that her husband Bram has disappeared.
---
Available May 29
Marriage is a warm, sometimes funny, sometimes moving, always revealing look at the need for togetherness and the joy of love in a difficult world. Married couple Ian and Emma negotiate the insecurities, ambiguities, hopes, fears, risks, and gifts of a long-term intimate relationship.
---
April Top Streams
---
Previous month: April 2023 Passport Highlights